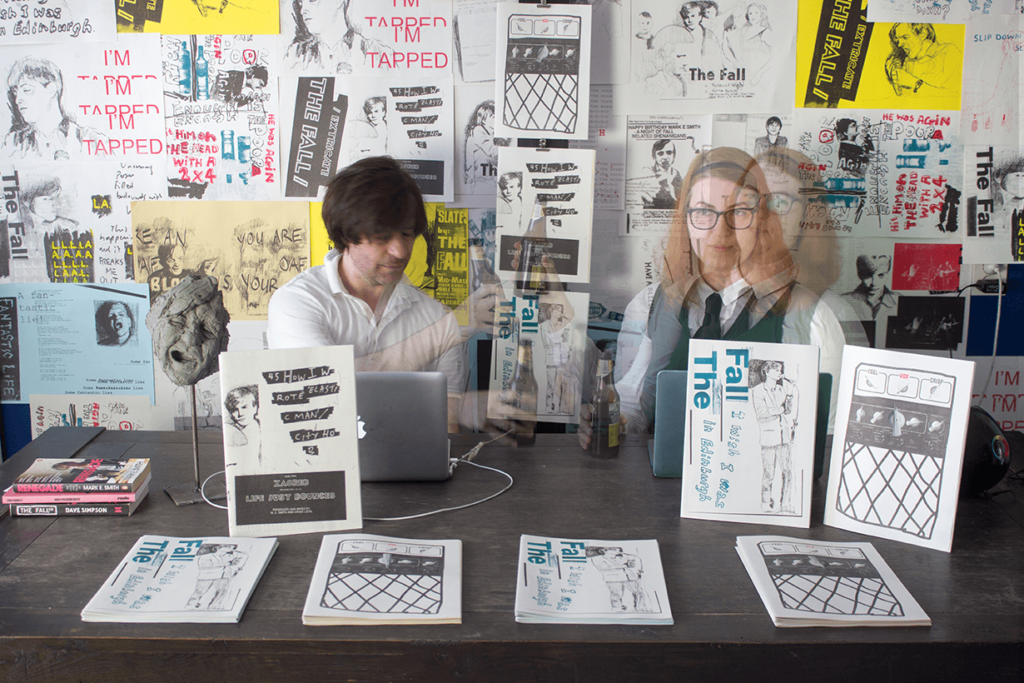 Infinity Zines is a collaborative publishing project by artists David Powell and Inge Marleen and writer/curator Andrew Renton. We have recently joined forces to keep the legacy of the British music group The Fall alive. This singularly unique group has ignited us to revisit and challenge traditional approaches to making art publications. Much in the same way The Fall did with their approach to music.
We have found ourselves reimagining the book structure and presenting our visuals in a non-hierarchical and interactive way. In practical terms, this means the publications are loose-leaf and can be taken apart, rearranged, turned inside out and hung on the wall as posters. Andrew's essays reflect on The Fall and frontman Mark E. Smith and bring together academic insight and personal observations. Our zines are all about continuing the cultural and artistic legacy of The Fall.
Upcoming events:
October 2021: Presentation at NL=US (Rotterdam, NL)
Past events:
2020: Artist Self-Publishers' Fair (London, UK; online)
2019: The Other Book Fair (The Hague, NL)
2019: Catford Comic and Zine Fair (London, UK)
You can click the images for more information on each issue.